An innovative web and mobile development company
---
An agile and conversational mobile application company
Specialised in mobile applications and games
Provides web and cross-platform mobile development consulting also
Consultancy & Know-how
The design and developing of web services and mobile applications
The ability to build even a bigger whole project from beginning to end with agility
Full stack expert
Backend technologies: Nodejs (Expressjs), PHP.
Frontend technologies: VueJs (Quasar framework), ReactJs, AngularJs (Ionic) and BackboneJs
For mobile applications, specialised in cross-platform techniques, such as React-Native, Cordova, PhoneGap and Corona SDK
Technologies in project will be chosen by customer needs. Advanced web based management system requires different technology than REST Api that is providing data to mobile devices mobiilisovellusta. Mobili application can be developement using all kind of mobile device orientation and dimension scaling and same web styling technology (Cordova, PhoneGap) or native effective and usability requred technologies (React-Native). Jos mobiilisovelluksessa tarvitaan pelimäisyyttä ja animaatiota, hyvä vaihtoehto sen sijaan saattaa olla Corona SDK. All the mobile applications is available for both iPhone and Android devices and usually also for Windows Phone.
Cooperatives & Customers & Projects
Visualizations - Information is beautiful
Games
---
AlphaBattle (free)
(
Facebook
/
Twitter
)
In this game you combine letters to form words. New letters drop from above continuously. You have to be quick. If you find words quickly after each other, you will get extra points. Useful special blocks can also drop to the playground or come to the frame.

Challenge your friend to play against you.

Get achievements and try to get to the top of the hall of fame.

Download to Android (>2.3.3)
Number Space Saga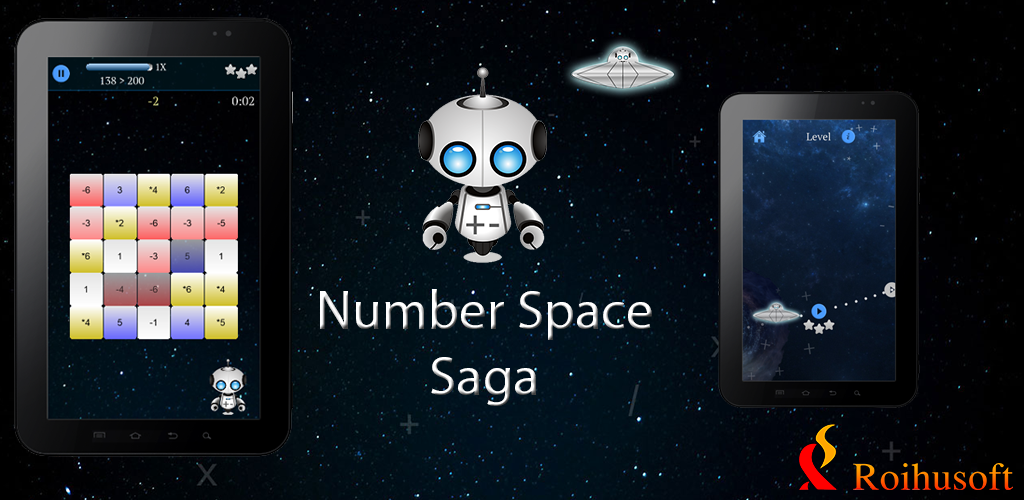 In this an addictive number game you calculate numbers to achieve given result. Can you help the robot to get back it's home galaxy by getting though the more and more challenging levels? Do you confirm the challenge?

Try to reach the top of the hall of fame of each levels.



Team
---
The owner and coding guru
Jukka Paukkeri
Email: firstname@roihusoft.com
Phone: +358 44 211 2033
Contact & Feedback